Mortgage
Portugal

and

Portuguese

Mortgages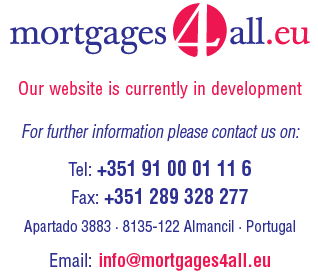 Property Management services Algarve
If you live abroad but have recently bought a property in Portugal's Algarve, you may need the services of a property management company. These companies fall in to 2 main categories: those who manage your property and those who will both manage and rent your property for you.
Algarve property management services typically encompass the usual gardening and utility aspects but, as most properties in the Algarve have swimming pools, pool maintenance is also essential. Most of the major resorts have property and villa management agencies close by who are able to offer competitive fees for the services they provide. They can also deal with legal issues for you which can be especially useful if you don't speak Portuguese or don't have the patience to deal with the ever changing laws affecting property in the country.
Because the Algarve is heavily linked with both recreational and sports tourism you could look a the lucrative rental market as a means to earn an income from your property. If this is the case there will be additional legalities such as "Alojamento Local" licensing to consider and you are well advised to seek local, expert help on such matters as not to do so could leave you exposed to a hefty fine. All good Algarve property management companies that deal with holiday rentals will be able to help you. You can download a free guide to Portuguese letting laws here: http://www.nortonmackenzie.com/ (bottom right of page).
Your property's security is also worth considering, especially if it will be unoccupied for large periods. Most property management will be able to inspect your property at regular intervals to make sure that is is secure. Alternatively there are local security companies who operate in the largest resorts as well as villa security companies who can install closed circuit cameras that can be viewed online; an example of the latter is: http://www.villawatch.eu .
Property management companies in the Algarve that deal with rentals often advertise your property for free on many of the established portals such as holidaylettings.co.uk so there may be some savings to be made here if you spend money advertising your property online.
Mortgages 4 Portugal | Quinta do Lago property prices | Property management services Algarve