Mortgage
Portugal

and

Portuguese

Mortgages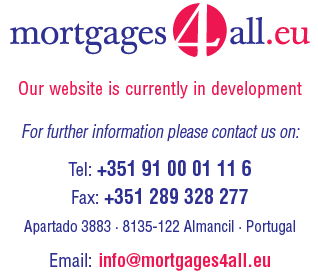 Quinta do Lago Property Prices Rise Again
Quinta do Lago property prices have been a hot topic of discussion in Portugal's luxury real estate sector since they began to fall as a result of the economic downturn of recent years. Quinta do Lago property prices had only ever risen prior to the recession as a direct result of certain economic conditions pertaining to the Algarve and Portugal as a whole.
The development of the Algarve region of Portugal as a luxury golf destination had a positive impact on Quinta do Lago property prices in the 80's and 90's. Golf tourism is often associated with luxury travel and Quinta do Lago was quick to recognise this fact, developing the resort's infrastructure to complement the lifestyle choices of golf tourists. This in turn attracted a significant number of high-net-worth individuals from northern Europe who were so enamoured with the lifestyle afforded by the region that they chose to invest in Quinta do Lago's luxury villas and apartments. It will not surprise any of these residents that the resort has since received countless international honours for excellency in golf and exclusive travel.
Property development in Quinta do Lago continues to be regulated, as it was from the resort's conception. Each year, only a small amount of land is made available for development. This constrained availability, coupled with strong demand, ensured that prices for Quinta do Lago real estate always remained high until the advent of the global recession.
Continued year-round demand from the Algarve's golf and tourism sectors throughout the recession demonstrated that Quinta do Lago maintained interest from buy-to-let investors who have always been able to find profitable rental solutions in the resort. Now that economic conditions in Europe are beginning to improve, these same investors are starting to buy up properties in Quinta do Lago once more. Today, real estate agents in Quinta do Lago are, once again, reporting an increase in Quinta do Lago property prices and many are convinced that the recovery of the luxury real estate sector in Portugal has already begun in earnest.
Mortgages 4 Portugal | Quinta do Lago property prices | Property management services Algarve